Our team offers effective, reliable spider removal services to help you get rid of these unwanted houseguests.
At Downs Pest Control & Property Maintenance, we understand different people can have very different attitudes about spiders. Some people can appreciate these creatures and the way they reduce populations of insects, such as mosquitoes and flies, but other people are terrified of all spiders, even the ones that pose no threat to humans.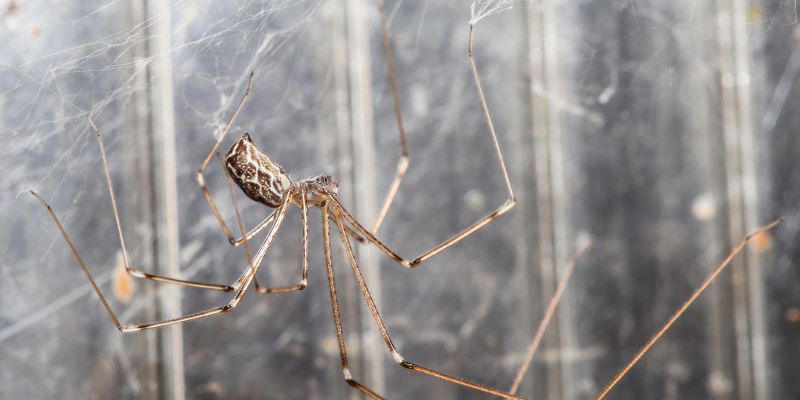 If you would rather not share your home with spiders of any kind, we encourage you to reach out to our team to learn more about our spider removal services. We have extensive experience in the pest control industry, and we know how to get rid of these pesky arachnids.
Spiders differ from other pests in some important ways, but the most relevant difference for our purposes is the way spiders react to pesticides. Unlike other pests, spiders do not respond to pesticide barrier treatments, so our team must apply the pesticide directly to each spider in order to kill it.
This means that while we can eliminate any spiders currently present in your home, we can't guarantee you won't get more in the future. However, if you use our services promptly, we can prevent the current population of spiders from laying eggs and making your problem exponentially worse.
Our team is proud to serve the community in West Des Moines, Iowa, and we want to help you keep your home or rental property pest-free. If you have noticed a spider problem in your home or business, just give us a call to get the effective spider removal services you need.
---
At Downs Pest Control & Property Maintenance, we offer spider removal services to those in Des Moines, Urbandale, West Des Moines, Ankeny, Colfax, Martensdale, Norwalk, Prole, Minburn, Lacona, Bouton, Peru, Winterset, Bevington, Huxley, Bondurant, Dallas Center, Elkhart, Indianola, Polk City, Cambridge, Prairie City, Van Meter, Berwick, Redfield, Liberty Center, Madrid, Earlham, Sheldahl, Carlisle, Cumming, New Virginia, Altoona, Windsor Heights, Granger, Johnston, Mingo, Ackworth, Alleman, Maxwell, Truro, Milo, Saint Charles, Waukee, Grimes, Ira, Pleasantville, Adel, Booneville, Patterson, Woodward, Swan, Runnells, Saint Marys, Hartford, De Soto, Slater, Kelley, and Mitchellville, Iowa.