We're here to help you stay on top of property maintenance.
Keeping up with property maintenance is no joke! From basic repairs to larger projects, it may seem like you're always falling behind and never quite keeping up. What you need is a property maintenance company committed to making your life easier and helping with whatever tasks you have on your to-do list.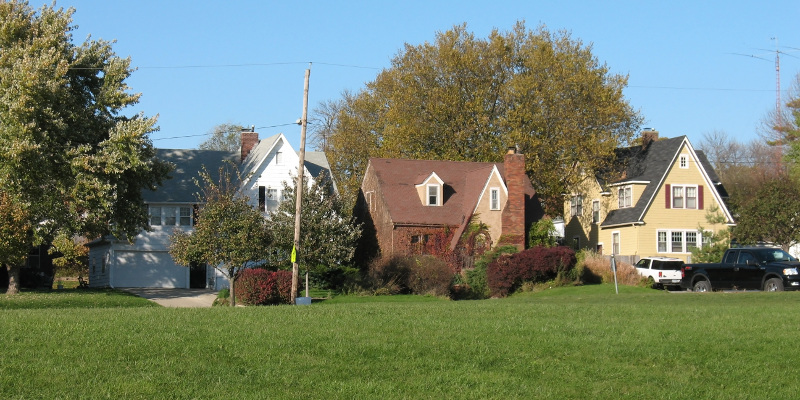 Enter our team at Downs Pest Control & Property Maintenance. As your property maintenance services partner, here are a few examples of what we can do for you:
Remove old carpet and get your space ready for new flooring
Get rid of debris and trash in your rental property
Give your house a fresh coat of paint
Fix your leaking roof
Do minor repairs or carpentry
Help you maintain your rental property in between tenants
We're proud to be a part of the Des Moines, Iowa community and believe there's no better place to live and work! Because of this, we do our best to make our property maintenance services unbeatable in terms of price, workmanship, and integrity. If you aren't sure if we offer a certain property maintenance service or you need help with a certain project, just ask! Our seasoned professionals will be happy to lend a hand and tackle your project.
Make your life easier by turning to us for residential or commercial property maintenance services. For an estimate or to discuss your next project, get in touch with us at Downs Pest Control & Property Maintenance today. We can't wait to get started!
FAQs About Our Property Maintenance Services
Our team at Downs Pest Control & Property Maintenance offers a wide array of property maintenance services to help you keep your secondary properties in great condition. Below, we'll go over the answers to a few of our most frequently asked questions on the subject to give you a better idea of what to expect.
What do your property maintenance services include?
When you choose us as your property maintenance partner, you will be able to count on us to take care of a wide variety of tasks. Our team will attend to all routine maintenance tasks for you, including yard care and trash removal, and we can complete repair and improvement tasks, such as fixing a leaky roof or giving your rental property a new coat of paint. In addition, we are highly flexible with our services, and we encourage you to ask us about any task you don't see listed in our options.
What are the benefits of property maintenance services?
Our property maintenance services offer a variety of benefits—for example, we can take care of all cleanup and repairs to get your property into peak condition for the next tenant. Essentially, our property maintenance services are designed to lighten your load, with our team taking care of all the hard work so you don't have to.
Do your property maintenance services include pest control?
We can absolutely include pest control services as part of your maintenance package. Our team has extensive experience in the industry, and you can count on us to keep cockroaches, termites, rodents, and other pests out of your property.
---
At Downs Pest Control & Property Maintenance, we offer property maintenance services to those in Des Moines, Urbandale, West Des Moines, Ankeny, Colfax, Martensdale, Norwalk, Prole, Minburn, Lacona, Bouton, Peru, Winterset, Bevington, Huxley, Bondurant, Dallas Center, Elkhart, Indianola, Polk City, Cambridge, Prairie City, Van Meter, Berwick, Redfield, Liberty Center, Madrid, Earlham, Sheldahl, Carlisle, Cumming, New Virginia, Altoona, Windsor Heights, Granger, Johnston, Mingo, Ackworth, Alleman, Maxwell, Truro, Milo, Saint Charles, Waukee, Grimes, Ira, Pleasantville, Adel, Booneville, Patterson, Woodward, Swan, Runnells, Saint Marys, Hartford, De Soto, Slater, Kelley, and Mitchellville, Iowa.
Similar Services We Offer: