Make indoor critters and pests a thing of the past.
Years ago, pest control companies sprayed anywhere and everywhere they could in a home to make sure they killed every little critter. This method worked because strong chemicals were placed everywhere. Unfortunately, this approach harmed things other than bugs and was eventually displaced with smarter, more effective methods.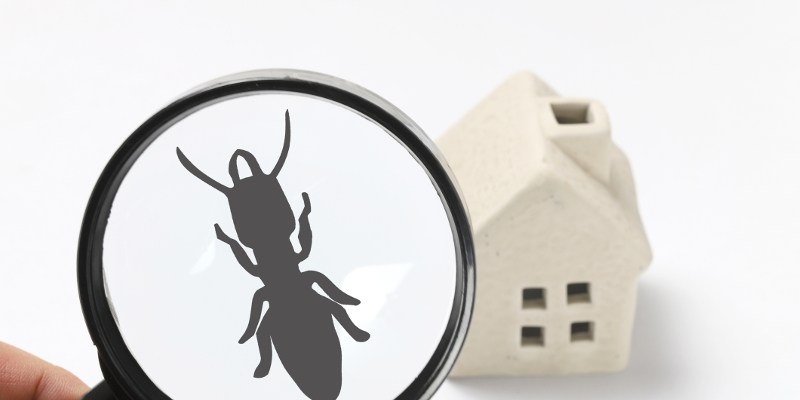 At Downs Pest Control & Property Maintenance, we use integrated pest management principles as our guide, so we can eliminate pests more efficiently than ever. Before employing any indoor pest control method, we assess the situation, inspect the area, identify the pest, and use our expertise and experience to create a plan for managing the pesky invaders. We apply the right products to cracks, crevices, and other areas where bugs travel and hide, keeping the products away from you and your family.
Our indoor pest control treatments are effective for bed bugs, termites, ants, cockroaches, earwigs, fleas, spiders, and even rodents. We won't lock you into a long-term contract or charge you if you cancel – we're dedicated to making indoor pest control affordable and effective for everyone in Des Moines, Iowa. Plus, we're committed to always being on time, and we schedule our services with a 30-minute window of arrival.
The pests taking over your house are defenseless against the solutions and methods we use here at Downs Pest Control & Property Maintenance! Curious about how we do it so well? Contact us today, and we can give you an estimate!
FAQs About Indoor Pest Control
Our team here at Downs Pest Control & Property Maintenance wants to help you take the best possible care of your home, and one of the ways we do that is by providing thorough indoor pest control services. We have put together the answers to some of our most frequently asked questions on this topic below for you to check out.
Why should I hire indoor pest control experts?
Most over-the-counter pest control solutions are only so effective, and while you may be able to reduce the number of pests in your home, to get rid of a serious infestation, we encourage you to hire professional pest control services. Our team has the right experience to provide the thorough, effective treatments you need to eliminate your pest problem and prevent more pests from coming back in the future.
What can I do to prevent pests from entering my home?
If you want to prevent pests from being attracted to your home, there are a few things you can do to discourage them. To discourage pests, such as rodents or ants, we recommend that you keep your food stored in air-tight containers, clean up any crumbs or spills promptly, and make sure that your trash containers are secured. To keep out termites, ticks, and other pests, our indoor pest control experts encourage you to trim the trees and shrubs around your house to ensure that there is a gap of at least two feet between the branches and your exterior walls.
Are your treatments safe?
Our indoor pest control experts use pesticides that are safe for you, your kids, and your pets. You will never have to worry about your loved ones coming to harm due to exposure to our treatments.
---
At Downs Pest Control & Property Maintenance, we offer indoor pest control services to those in Des Moines, Urbandale, West Des Moines, Ankeny, Colfax, Martensdale, Norwalk, Prole, Minburn, Lacona, Bouton, Peru, Winterset, Bevington, Huxley, Bondurant, Dallas Center, Elkhart, Indianola, Polk City, Cambridge, Prairie City, Van Meter, Berwick, Redfield, Liberty Center, Madrid, Earlham, Sheldahl, Carlisle, Cumming, New Virginia, Altoona, Windsor Heights, Granger, Johnston, Mingo, Ackworth, Alleman, Maxwell, Truro, Milo, Saint Charles, Waukee, Grimes, Ira, Pleasantville, Adel, Booneville, Patterson, Woodward, Swan, Runnells, Saint Marys, Hartford, De Soto, Slater, Kelley, and Mitchellville, Iowa.
Similar Services We Offer: