We provide effective flea removal services and advice about how to stay flea-free going forward.
There are several different pests that can be removed from your Des Moines, Iowa home with just one or two treatment visits. Unfortunately, fleas are not one of them. Fleas not only have several life stages, but your pets can also continue bringing them in from the outdoors. At Downs Pest Control & Property Maintenance, we recommend starting by having your pets treated for fleas by your veterinarian, especially right before we begin the flea removal process at your home to reduce re-infestation that can lengthen how long it takes to rid your home of fleas.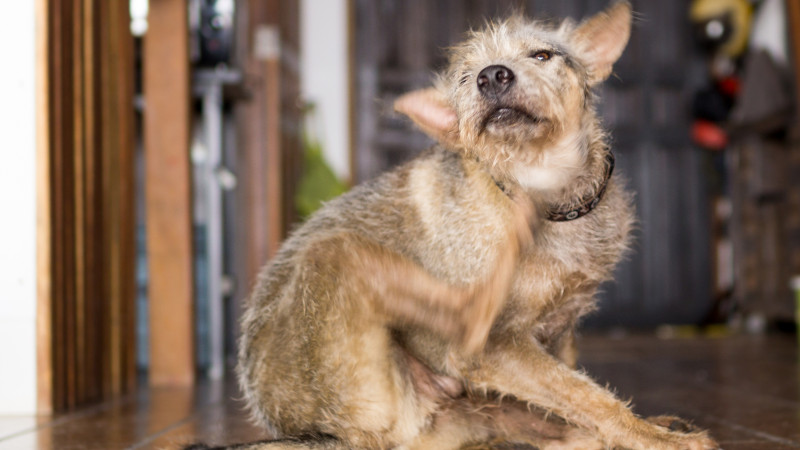 Flea removal is most effective when all areas are treated – your pet, your home, and your yard. Through repeated treatments, we can effectively eliminate the fleas as they emerge from their protective cocoon in the pupa stage. Since they do not do this on a set schedule and wait for the right conditions, you could need another treatment after you've been flea-free for a while. Since fleas can be difficult to locate, flea removal takes patience and determination to be successful, and then a system to control fleas going forward will help you avoid flea infestation again.
We are happy to provide you with advice about having a flea-free home and outlining a flea removal treatment plan that will free you and those in your household from the annoyance and bites. We deal with all indoor pests, including bed bugs, termites, spiders, ants, and mice. Contact us today to learn more about any of our pest control services or other property maintenance services.
---
At Downs Pest Control & Property Maintenance, we offer flea removal services to those in Des Moines, Urbandale, West Des Moines, Ankeny, Colfax, Martensdale, Norwalk, Prole, Minburn, Lacona, Bouton, Peru, Winterset, Bevington, Huxley, Bondurant, Dallas Center, Elkhart, Indianola, Polk City, Cambridge, Prairie City, Van Meter, Berwick, Redfield, Liberty Center, Madrid, Earlham, Sheldahl, Carlisle, Cumming, New Virginia, Altoona, Windsor Heights, Granger, Johnston, Mingo, Ackworth, Alleman, Maxwell, Truro, Milo, Saint Charles, Waukee, Grimes, Ira, Pleasantville, Adel, Booneville, Patterson, Woodward, Swan, Runnells, Saint Marys, Hartford, De Soto, Slater, Kelley, and Mitchellville, Iowa.