Our indoor pest control services include the removal of a number of common pests.
Dealing with pests indoors is never a pleasant experience. Whether you're responsible for a property that has a pest infestation or you're struggling to control different types of insects within your own living space, our team at Downs Pest Control & Property Maintenance can take care of this problem. Indoor pest control is one of our areas of expertise, and we're available to those located in and around West Des Moines, Iowa. We have seasoned technicians who are experts when it comes to pest control, and we're available to ensure that residential and commercial properties are free of bothersome critters.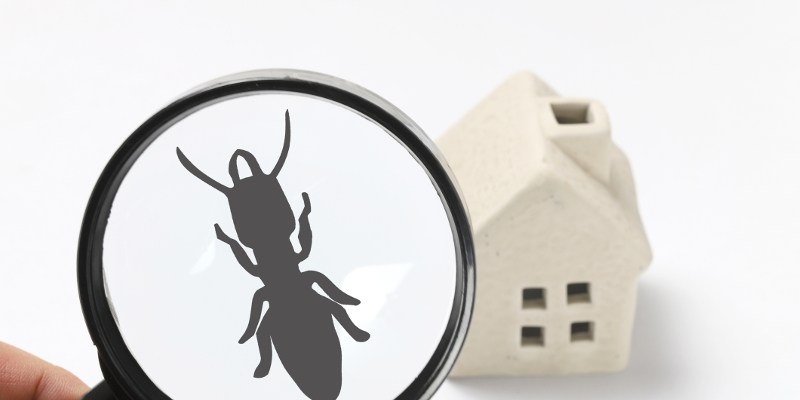 Our indoor pest control services include the removal of a number of common pests. We can take care of ants, spiders, rodents, bed bugs, and other creatures that may be making your skin crawl. When you're responsible for managing a property, such as an apartment complex or single unit, the tenants may not take good care of the space, resulting in an increased risk of pest problems. As soon as they vacate, we can come in and perform indoor pest control in preparation to rent it out to the next tenants.
When providing indoor pest control services, our technicians take the time to determine the source of the problem and address it, rather than exterminating individual pests as they pop up. We want to make sure that your living space is pest-free and safe. Instead of trying to deal with the concern on your own, contact us to schedule an indoor pest control service today.
FAQs About Indoor Pest Control
Here at Downs Pest Control & Property Maintenance, we offer the thorough, effective indoor pest control services you need to keep your property safe from nasty creatures, such as cockroaches, ants, and more. Below, we have put together the answers to a few of our most frequently asked questions to help you know what we can do for you.
What pests do you deal with?
Our team offers a wide range of indoor pest control services to help you get rid of just about any pests that may be affecting your property. Whether you are dealing with ants, spiders, cockroaches, bed bugs, or even rodents, you can turn to our team to get the expert help you need to get rid of the problem.
Do you provide preventative pest control services?
Yes, definitely. If you are dealing with an active infestation, our indoor pest control technicians will take all the necessary steps to get rid of that problem first. However, once we have successfully eliminated your pest problem, we will provide recurring follow-up treatments to ensure the pests do not return in the future. In addition, we can provide preventative treatments—if you've never had a pest problem, we can make sure that you never will.
Can I take care of my own indoor pest control needs?
While there are many pest control products designed for home use, in our experience, these provide only short-term results. To get to the root of your pest problem, you will need the help of experienced indoor pest control experts, such as those on our team—we have been working in the industry for many years, and we know how to effectively get rid of the pests that are affecting your property.
---
At Downs Pest Control & Property Maintenance, we offer indoor pest control services to those in Des Moines, Urbandale, West Des Moines, Ankeny, Colfax, Martensdale, Norwalk, Prole, Minburn, Lacona, Bouton, Peru, Winterset, Bevington, Huxley, Bondurant, Dallas Center, Elkhart, Indianola, Polk City, Cambridge, Prairie City, Van Meter, Berwick, Redfield, Liberty Center, Madrid, Earlham, Sheldahl, Carlisle, Cumming, New Virginia, Altoona, Windsor Heights, Granger, Johnston, Mingo, Ackworth, Alleman, Maxwell, Truro, Milo, Saint Charles, Waukee, Grimes, Ira, Pleasantville, Adel, Booneville, Patterson, Woodward, Swan, Runnells, Saint Marys, Hartford, De Soto, Slater, Kelley, and Mitchellville, Iowa.
Similar Services We Offer: