Stop living with bed bugs and call us for help!
Most of the time, bed bugs travel into your home as stowaways. They either ride in with guests or hitch a ride with you after you've stayed at a hotel. These parasites can't travel far from their hosts, so you don't have to worry about them coming inside from outdoors, but if you live in an apartment, condo, or duplex, they can and often do travel from adjacent living spaces.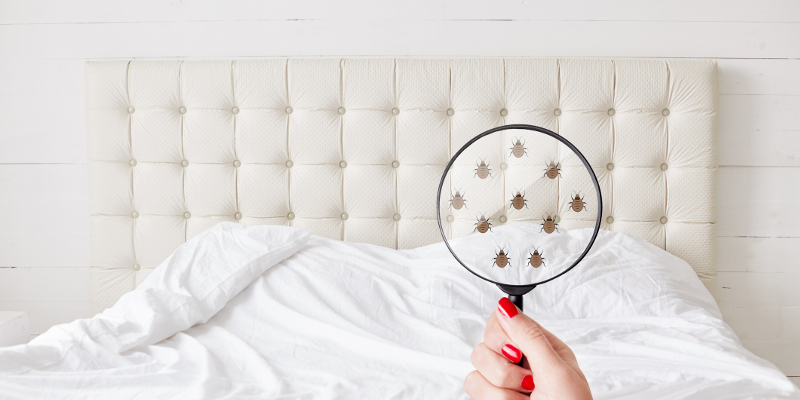 What makes bed bug removal so difficult is these critters' ability to hide. They will crawl into the tiniest of spaces to hide themselves, making them hard to locate and treat. Professional inspection and accurate identification are critical when it comes to bed bug removal, and at Downs Pest Control & Property Maintenance, we can help you take care of your persistent bed bug problem.
Our experienced technicians will let you know what you can do to eliminate bed bugs safely, effectively, and affordably. We offer powerful, customized bed bug removal treatments that get rid of these critters exactly where they live and breed. Our technicians work effectively and quickly with as little disruption as possible to make your home pest-free soon after you turn to us for help.
Bed bugs are common here in Des Moines, Iowa, and our goal is to find and eliminate them at their source. Instead of worrying about where bed bugs are hiding, contact us at Downs Pest Control & Property Maintenance today to start the bed bug removal process!
---
At Downs Pest Control & Property Maintenance, we offer bed bug removal services to those in Des Moines, Urbandale, West Des Moines, Ankeny, Colfax, Martensdale, Norwalk, Prole, Minburn, Lacona, Bouton, Peru, Winterset, Bevington, Huxley, Bondurant, Dallas Center, Elkhart, Indianola, Polk City, Cambridge, Prairie City, Van Meter, Berwick, Redfield, Liberty Center, Madrid, Earlham, Sheldahl, Carlisle, Cumming, New Virginia, Altoona, Windsor Heights, Granger, Johnston, Mingo, Ackworth, Alleman, Maxwell, Truro, Milo, Saint Charles, Waukee, Grimes, Ira, Pleasantville, Adel, Booneville, Patterson, Woodward, Swan, Runnells, Saint Marys, Hartford, De Soto, Slater, Kelley, and Mitchellville, Iowa.