Get rid of termites before the damage gets out of hand.
Few pests in the world cause as much damage to property and belongings every year as termites! In many cases, termite activity goes undetected. Even if termites find a crack as thin as a credit card somewhere in your home, they can get in and start eating away at building materials without producing detectable damage. If you find blisters in your wood flooring, notice hollowed or damaged wood, or see evidence of swarms, your next call should be to us at Downs Pest Control & Property Maintenance for professional termite removal services. In Des Moines, Iowa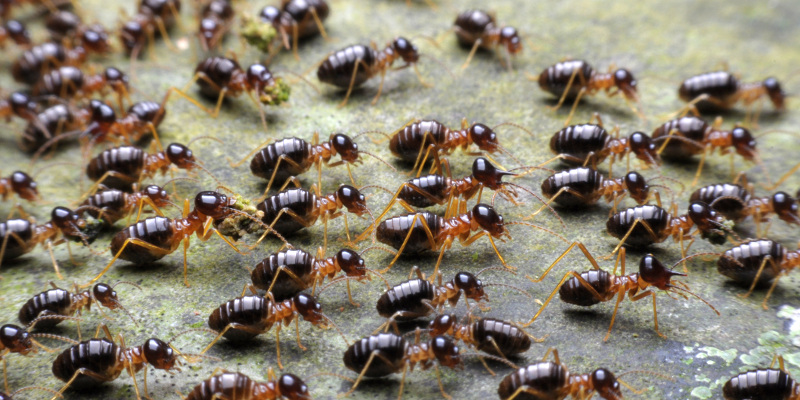 Termites are relentless, so it's critical they're identified at the source and quickly eradicated. Turn to us for termite removal services and the process will be as follows:
One of our technicians will conduct a thorough inspection of your home's inside and outside. We'll diligently look for evidence of potential access points and existing termite activity.
Using the information the technician collects, we'll put together a customized treatment/protection plan to get rid of the termites and prevent future intrusions.
After employing your treatment plan, we'll conduct additional inspections to make sure termite activity is a thing of the past. If, in the unlikely event termites return, we'll take care of the issue as soon as possible.
Termites are nothing to worry about as long as you turn to us for our effective, proven termite removal services. Schedule a termite inspection today and get answers about your termite problem! Give us a call at Downs Pest Control & Property Maintenance now.
Similar Services We Offer: