Our team provides top-notch carpenter ant removal services to help you protect your home from these damaging insects.
Here at Downs Pest Control & Property Maintenance, we want to help you keep your property in the best possible condition, whether that property is your personal residence or an investment property that you rent to others. When it comes to keeping a home comfortable, one essential task is keeping pests out. If you suspect that you have a problem with insects such as carpenter ants, we encourage you to give our team a call. Our experts have the right experience and tools to provide effective carpenter ant removal services that you can count on.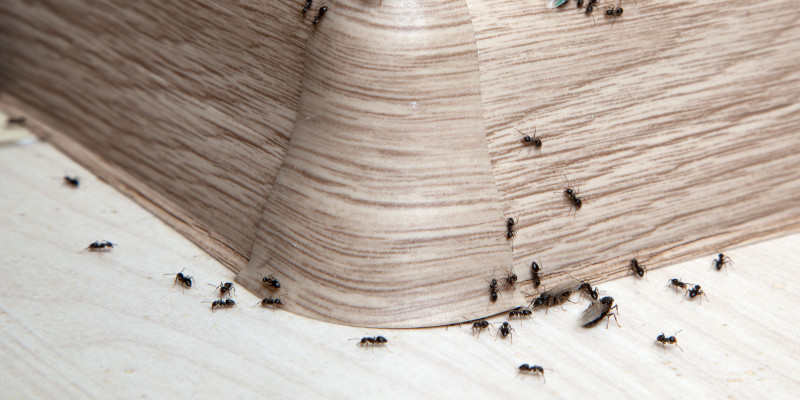 While there are some insects that are merely unpleasant to have around, carpenter ants represent a more serious threat, as they burrow through wood and can do extensive damage to your property. For this reason, we recommend that you have your home or rental property regularly inspected for these pests, and enlist professional carpenter ant removal services at the first sign of an infestation. We tailor our approach to the specific insect causing your problem, which means we can provide more effective results. In addition, we make it a point to stay up-to-date with the latest pesticides and other removal methods, so we can get rid of your insect problem without causing negative side effects to the other members of the household or the local environment.
Our team is proud to serve the West Des Moines, Iowa community, and we want to help you keep your property free of damaging pests. If you need carpenter ant removal services, just give us a call to get our experts on the job.
---
At Downs Pest Control & Property Maintenance, we offer carpenter ant removal services to those in Des Moines, Urbandale, West Des Moines, Ankeny, Colfax, Martensdale, Norwalk, Prole, Minburn, Lacona, Bouton, Peru, Winterset, Bevington, Huxley, Bondurant, Dallas Center, Elkhart, Indianola, Polk City, Cambridge, Prairie City, Van Meter, Berwick, Redfield, Liberty Center, Madrid, Earlham, Sheldahl, Carlisle, Cumming, New Virginia, Altoona, Windsor Heights, Granger, Johnston, Mingo, Ackworth, Alleman, Maxwell, Truro, Milo, Saint Charles, Waukee, Grimes, Ira, Pleasantville, Adel, Booneville, Patterson, Woodward, Swan, Runnells, Saint Marys, Hartford, De Soto, Slater, Kelley, and Mitchellville, Iowa.