Professional flea removal is far more effective than any DIY method.
Some pests are more complicated than others to eliminate from your Ankeny, Iowa home and among the worst of them is fleas. It can take persistence and patience for thorough flea removal, in part because of their multi-stage lifecycle and the potential for re-infestation from pets bringing them inside from the yard. At Downs Pest Control & Property Maintenance, we walk you through the process of flea removal from your yard, your pet, and all areas of your Ankeny, Iowa home, including discussing the repeated treatments that will effectively eliminate the fleas over time.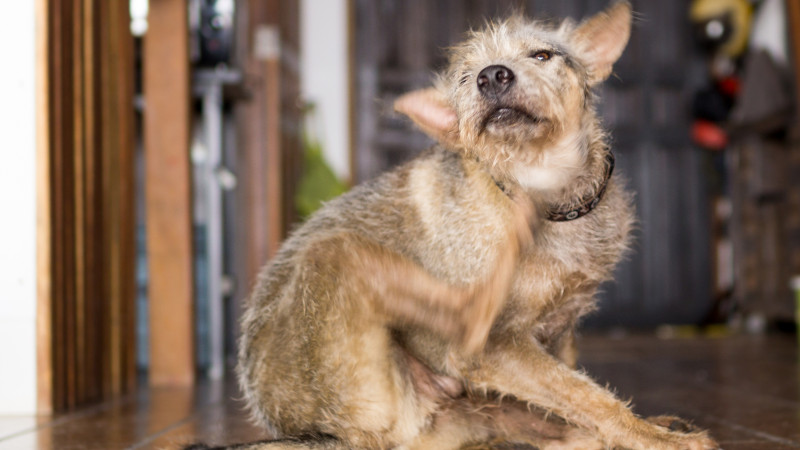 It is not uncommon for DIY flea removal to prove ineffective because it is easy to miss one of the steps, miss an area, or use a product that isn't as effective as the label would have you believe. With professional flea removal services, you can eventually experience a flea-free home and know how to avoid a future flea infestation.
If you've had a pest control company promise you single-treatment flea removal, we recommend steering clear of them, because that truly is not a feasible outcome. The chances are they'll simply blame you and put their hand out for another fee. We don't employ gimmicks like that, which is one of the reasons we are highly respected in the area. We tell it to you straight and use proven flea removal techniques to get the job done. Contact us today with any questions or to schedule an inspection and get started with the flea removal process.
---
At Downs Pest Control & Property Maintenance, we offer flea removal services to those in Des Moines, Urbandale, West Des Moines, Ankeny, Colfax, Martensdale, Norwalk, Prole, Minburn, Lacona, Bouton, Peru, Winterset, Bevington, Huxley, Bondurant, Dallas Center, Elkhart, Indianola, Polk City, Cambridge, Prairie City, Van Meter, Berwick, Redfield, Liberty Center, Madrid, Earlham, Sheldahl, Carlisle, Cumming, New Virginia, Altoona, Windsor Heights, Granger, Johnston, Mingo, Ackworth, Alleman, Maxwell, Truro, Milo, Saint Charles, Waukee, Grimes, Ira, Pleasantville, Adel, Booneville, Patterson, Woodward, Swan, Runnells, Saint Marys, Hartford, De Soto, Slater, Kelley, and Mitchellville, Iowa.