Get rid of pests inside your home!
You're okay with bugs outside for the most part, but when they start coming indoors, that's when you feel inclined to wage war on these pesky intruders. Partner with us at Downs Pest Control & Property Maintenance to get rid of ants, spiders, bees, cockroaches, and any other multiple-legged creepy-crawly that decides your home is now theirs once and for all.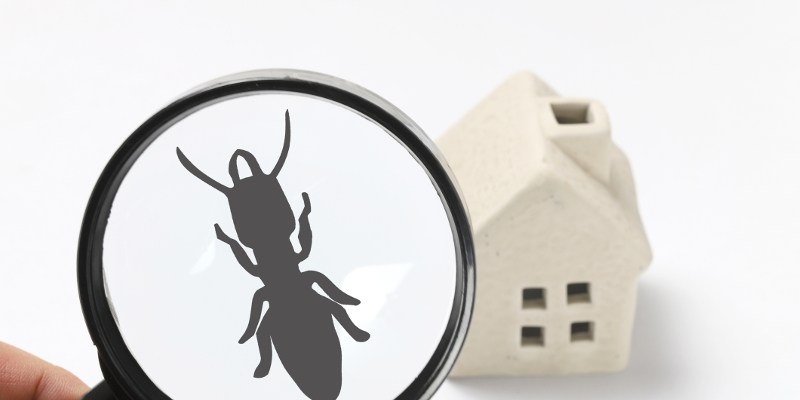 Our indoor pest control solutions get the job done. In fact, you'll notice way fewer bugs after our first visit! How do we do this? We always take the time to figure out exactly where the bugs are, where they're coming from, and how they're getting in. Then, we carefully choose and apply the right products to crevices, cracks, and other areas, keeping all the products away from you, your family, and your pets.
Besides being effective, one of the great things about our indoor pest control services is that we won't lock you into a long-term contract. We want you to have flexibility when it comes to pest control options for your Ankeny, Iowa home, and we're all about helping you make the right decision. We're also always on time, and we schedule our services with a 30-minute arrival window for your convenience.
Ants, termites, fleas, earwigs, and other pests are defenseless against us at Downs Pest Control & Property Maintenance! Schedule an assessment with one of our technicians or find out more about what we offer by giving us a call today.
FAQs About Indoor Pest Control
We understand that there are many pest control companies out there you could choose from, but we are confident we are the right choice for you. To provide you with extra assurance, we have answered some frequently asked questions about indoor pest control below. Feel free to contact us for additional information.
Are you licensed to provide indoor pest control?
Yes, we are licensed to apply pesticides for general and household pest control and termite control. We also hold up-to-date certificates with the state of Iowa, so you can rest assured we have the right qualifications to resolve your pest problems in the proper manner.
Are your pest control products safe for my home?
We use pesticides safely by applying them in the right amounts in the right areas and according to the label's instructions. You can have assurance that your family and pets will not be harmed because we know what we are doing.
How can I reduce my need for indoor pest control in the future?
While you may not be able to eliminate the need for indoor pest control in the future, you can help prevent pest problems by disposing of trash regularly, fixing any holes or cracks in your home, keeping your property free of clutter, and storing food in tight containers.
Do you offer estimates?
Yes, we are happy to offer estimates for our indoor pest control services, and we can often provide them over the phone once you have explained the issue to us.
---
At Downs Pest Control & Property Maintenance, we offer indoor pest control services to those in Des Moines, Urbandale, West Des Moines, Ankeny, Colfax, Martensdale, Norwalk, Prole, Minburn, Lacona, Bouton, Peru, Winterset, Bevington, Huxley, Bondurant, Dallas Center, Elkhart, Indianola, Polk City, Cambridge, Prairie City, Van Meter, Berwick, Redfield, Liberty Center, Madrid, Earlham, Sheldahl, Carlisle, Cumming, New Virginia, Altoona, Windsor Heights, Granger, Johnston, Mingo, Ackworth, Alleman, Maxwell, Truro, Milo, Saint Charles, Waukee, Grimes, Ira, Pleasantville, Adel, Booneville, Patterson, Woodward, Swan, Runnells, Saint Marys, Hartford, De Soto, Slater, Kelley, and Mitchellville, Iowa.
Similar Services We Offer: