We employ the most effective bed bug removal protocol in use today.
Not that long ago there were very few reports of bed bugs, but they have made a resurgence and needing bed bug removal has become more commonplace these days. What's even more disturbing is that the recent generations have developed resistance to many of the insecticides previously used. At Downs Pest Control & Property Maintenance, we stay on top of news shared among pest control industry professionals, so that we can always provide the most effective bed bug removal protocol for our customers in the Ankeny, Iowa area.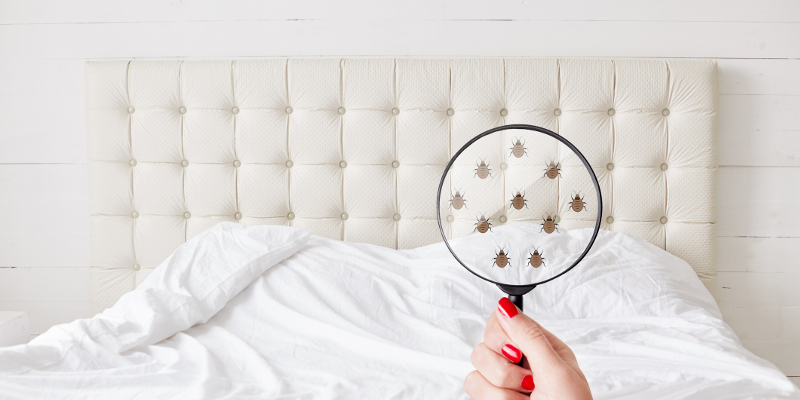 The important thing to know is that anyone can be at risk of having bed bugs in their home. They don't travel far or come from the outdoors, but they can travel between attached apartments or townhomes. In addition, they are excellent hitchhikers and can come home with you when you visit someplace where bed bug removal has not been completed. While most hotels these days actively fight bed bugs, they don't treat every room every day, so if the guest before you brought them from home or another hotel visit, there is a good chance you'll bring some home with you.
If you suspect you have bed bugs because you're waking up with bites on you or you've actually seen them in the creases of your mattress or elsewhere, give us a call to schedule bed bug removal. We are happy to discuss other pest control services you might also want to consider so you can have a pest-free home.
---
At Downs Pest Control & Property Maintenance, we offer bed bug removal services to those in Des Moines, Urbandale, West Des Moines, Ankeny, Colfax, Martensdale, Norwalk, Prole, Minburn, Lacona, Bouton, Peru, Winterset, Bevington, Huxley, Bondurant, Dallas Center, Elkhart, Indianola, Polk City, Cambridge, Prairie City, Van Meter, Berwick, Redfield, Liberty Center, Madrid, Earlham, Sheldahl, Carlisle, Cumming, New Virginia, Altoona, Windsor Heights, Granger, Johnston, Mingo, Ackworth, Alleman, Maxwell, Truro, Milo, Saint Charles, Waukee, Grimes, Ira, Pleasantville, Adel, Booneville, Patterson, Woodward, Swan, Runnells, Saint Marys, Hartford, De Soto, Slater, Kelley, and Mitchellville, Iowa.