Come to us for effective termite removal.
We know one of the last things you want to find out is that your home has termites. Unlike some other pests, termites are more than a nuisance. They can cost you thousands of dollars in property damage as they eat away at your wood. What's worse is that they don't sleep. They can literally eat all day long, and it could take years before you detect noticeable damage. Your best chance at preserving your home's structural integrity is to get effective termite removal when necessary and regular termite inspections.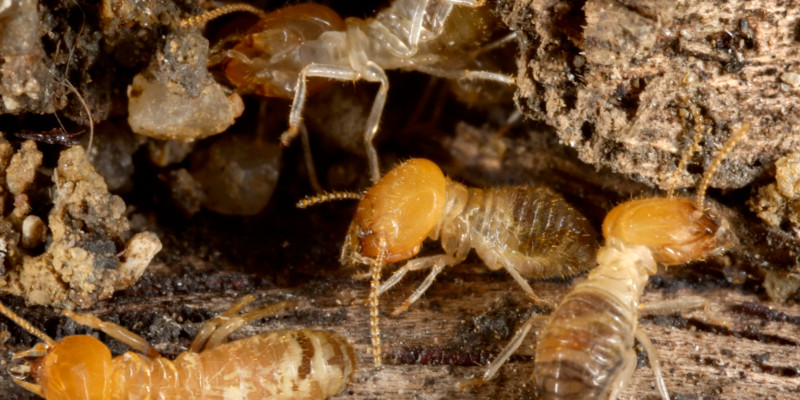 When we come to your Ankeny, Iowa home to provide termite removal, we will tailor our methods according to your circumstances, including which species you are dealing with, how large the infestation is, and how serious the damage is. In less severe cases, we will be able to use baits that are poisonous to the termites and wait for them to spread it to the rest of the colony. In other cases, we may need to take greater measures such as tenting and fumigating your home.
At Downs Pest Control & Property Maintenance, you can count on us to provide effective termite removal. We are knowledgeable, experienced, and licensed to apply pesticides for general and household termite control. We offer estimates for our termite services at no extra charge, so you can have a good idea of how serious your termite problem is and how much it will cost to remove these pests. We care about your peace of mind, so don't hesitate to give us a call if you have any questions.
---
At Downs Pest Control & Property Maintenance, we offer termite removal services to those in Des Moines, Urbandale, West Des Moines, Ankeny, Colfax, Martensdale, Norwalk, Prole, Minburn, Lacona, Bouton, Peru, Winterset, Bevington, Huxley, Bondurant, Dallas Center, Elkhart, Indianola, Polk City, Cambridge, Prairie City, Van Meter, Berwick, Redfield, Liberty Center, Madrid, Earlham, Sheldahl, Carlisle, Cumming, New Virginia, Altoona, Windsor Heights, Granger, Johnston, Mingo, Ackworth, Alleman, Maxwell, Truro, Milo, Saint Charles, Waukee, Grimes, Ira, Pleasantville, Adel, Booneville, Patterson, Woodward, Swan, Runnells, Saint Marys, Hartford, De Soto, Slater, Kelley, and Mitchellville, Iowa.