Enjoy more free time and less stress with us in charge of your rental property maintenance.
It can be challenging enough to keep up with maintenance on your own residence, but when you add one or more rental properties into the equation, it can prove near impossible. Most investors at one time or another decide to outsource rental property maintenance to have more free time and to open up the opportunity to own additional rental properties. At Downs Pest Control & Property Maintenance, we are proud to serve the Ankeny, Iowa area with exceptional rental property maintenance.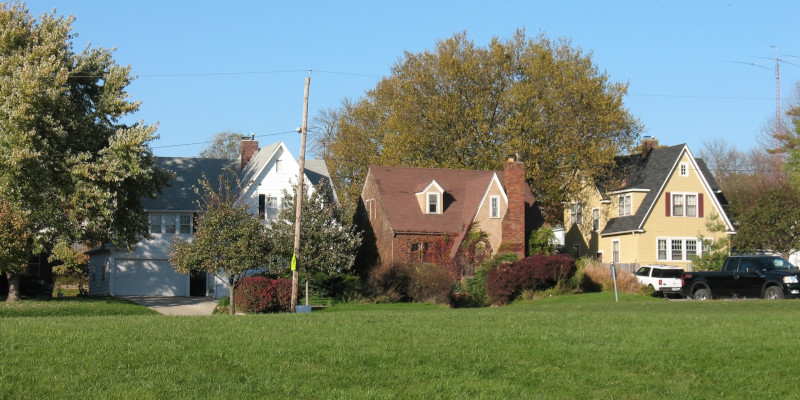 We are flexible enough to handle only those tasks and projects that you aren't able or willing to do yourself. We can tailor our services to meet your needs on an ongoing basis or to handle situations as they arise, such as repairing a roof leak or cleaning out debris once a tenant moves out so the property can be made ready for the new tenant in a timely manner. We can handle other tasks between tenants, as well, such as applying fresh paint, carpet removal, and more. As a pest exterminator, we can also provide pest control services for your rental property to combat anything from bed bugs to fleas.
We are a locally owned and operated rental property maintenance company that believes in fair pricing and treating our customers with honesty and integrity. We want to help you maximize the cash flow on your rental properties by being affordable and minimizing vacancy times. Don't hesitate to ask us about any project you would like accomplished and we'll be happy to provide you with an estimate.
---
At Downs Pest Control & Property Maintenance, we offer rental property maintenance services to those in Des Moines, Urbandale, West Des Moines, Ankeny, Colfax, Martensdale, Norwalk, Prole, Minburn, Lacona, Bouton, Peru, Winterset, Bevington, Huxley, Bondurant, Dallas Center, Elkhart, Indianola, Polk City, Cambridge, Prairie City, Van Meter, Berwick, Redfield, Liberty Center, Madrid, Earlham, Sheldahl, Carlisle, Cumming, New Virginia, Altoona, Windsor Heights, Granger, Johnston, Mingo, Ackworth, Alleman, Maxwell, Truro, Milo, Saint Charles, Waukee, Grimes, Ira, Pleasantville, Adel, Booneville, Patterson, Woodward, Swan, Runnells, Saint Marys, Hartford, De Soto, Slater, Kelley, and Mitchellville, Iowa.